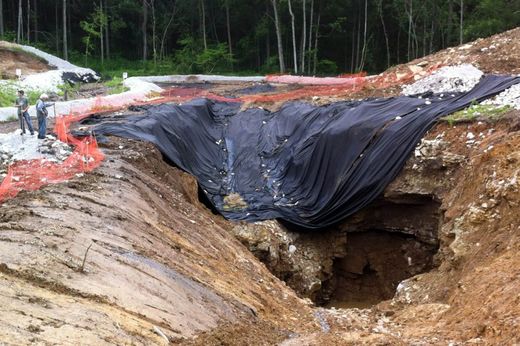 Indiana Department of Transportation officials say they anticipated sinkholes along I-69 and are working to fill them.
As I-69 construction continues in Monroe County, crews are encountering a number of sinkholes.
The state department of transportation says it is not unexpected given all the karst features in the area. But residents are worried about the impact of the construction on the environment.
Bulldozers and land movers are working to clear a path through southern Monroe County that will eventually become part of I-69.
This phase of the construction is the most challenging because of the karst topography. The construction is exposing large caverns, some 30 feet deep and 15 feet across.