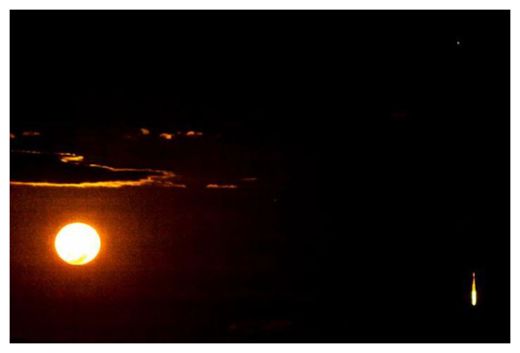 Residents from across central and northern Queensland have reported seeing a huge flaming object fall from the sky.
Resident Kim Vega was sitting in her backyard at Kelso when she saw the moment of impact.
"It was like an explosion but without a sound," she said.
"You've just seen it was like an atomic bomb effect when it would have hit the ground and all the trees and the skies lit up."