Two months away from the heavy rains that devastated the region of Atacama in Chile, it happened an extraordinary phenomenon, unprecedented in destero more 'arito the world and in the middle of autumn.

A sea of ​​flowers in different places of Vallenar and Copiapó. Unlike other years where it takes place between September and November, the Desert Bloom today appears with different colors on the edge of the Ruta 5, the height of Llanos de Castilla or the field Pajarito.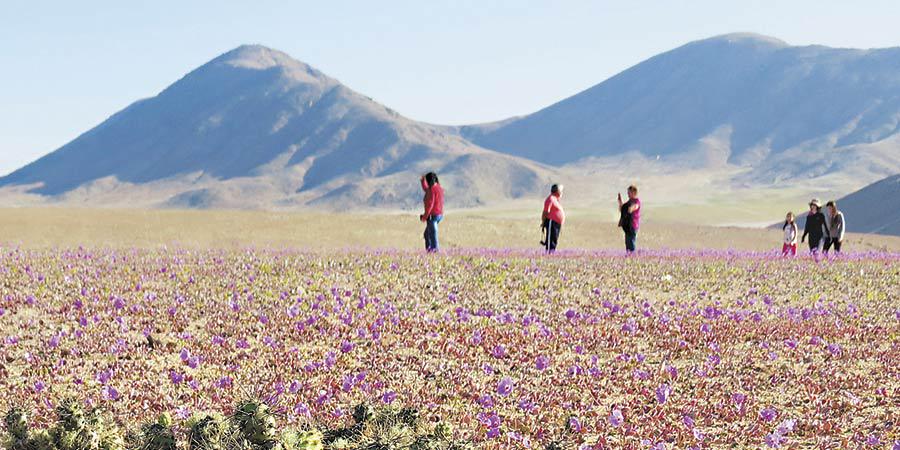 Marvel also tour operators who have declared that the flowering of this year is much more abundant in previous years.




Where normally there is sand and a few rocks at the most, today, thanks to the rains of the past weeks, the Atacama desert turned into a large meadow full of color and wild flowers. Experts in the area say that the phenomenon is due to the violent climate change we are experiencing.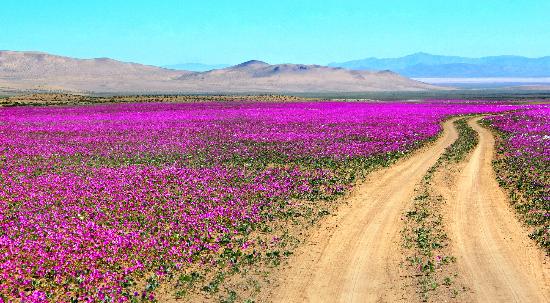 A phenomenon unique and rare beauty that tour operators in the area invite you to learn responsibly without damaging the flora.
http://postbreve.com/